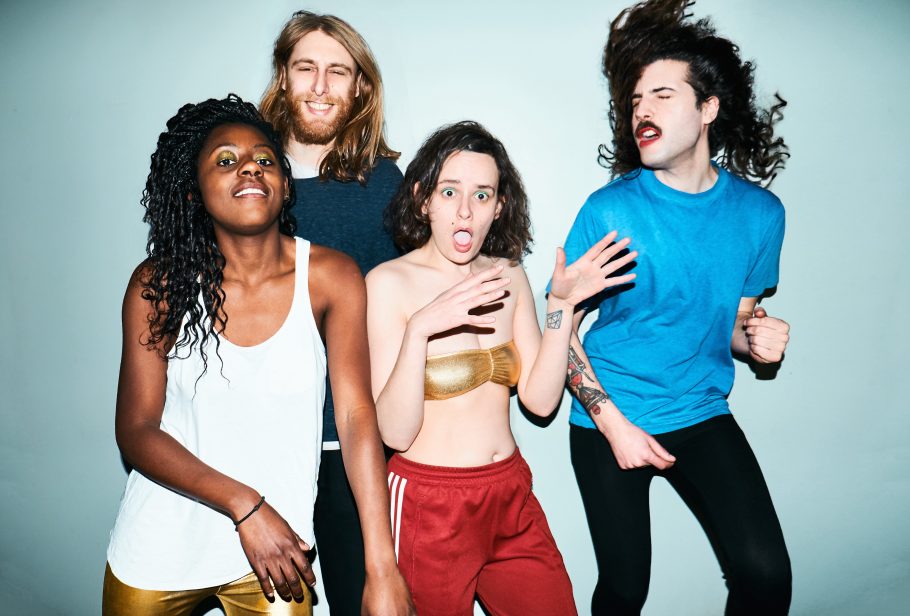 Cocaine Piss + Not Robots?
Buy Tickets
You can't start a band called Cocaine Piss and be serious at the same time, can you? It would be the equivalent of naming your kid something like Kick Me In The Head Throughout Life Whenever Possible Smith.
But ever since coming into twisted existence in 2014 in the Belgian city of Liège, pretty much as a bad taste joke, Cocaine Piss just revved the engine of the piss rocket and watched it launch, and before they knew it, it was flying sky-high.
Cocaine Piss are a chaotic mess with their high octane blend of punk and noise that's all over within 20/25 minutes. It's like Dead Kennedys, Bikini Kill and Melt Banana all playing at once while really high on their namesake substance, right up until the venue cuts the power and everything's suddenly over, leaving you euphoric, disoriented and punching walls just for fun.
Wild doesn't even begin to cut it with this band, we're so excited to have them here ever since they melted our faces off at The Great Escape.
Buy Tickets